The Aicila Group strives to work in partnership with SME's and Multinational Corporations in our sectors so that we find the right people, every time. We have an in-depth knowledge of the animal health/nutrition, food production and veterinary environments and are able to provide in-depth remuneration surveys, market analysis and talent mapping solutions which enhances our unique value proposition.
The team at The Aicila Group work in collaboration with our clients, ensuring their employer value proposition is accurately communicated and that motivated and talented individuals wanting to work in quality organisations are appropriately matched. Unlike generalist recruitment firms, we focus on industry specific roles. This unique approach allows us to deliver solutions that are focused, informed and intelligent……Choosing our solutions makes perfect sense!
Our solutions include: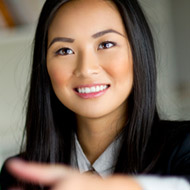 Executive level headhunting – local, regional and global
Permanent placement solutions at the local affiliate level
Talent Mapping in APAC countries
Remuneration Surveys in APAC countries
The Aicila Group provides these solutions in international markets including Australia, New Zealand, China, Japan, South Korea, Thailand, Philippines, Viet Nam, Malaysia, Indonesia, Singapore, USA, UAE, United Kingdom and South Africa. Irrespective of your location, we will work with you to find a solution that works for you.
We are members of the Recruitment and Consulting Services Association Ltd (Aust & NZ), the Human Resources Institute of NZ and the Agribusiness Association of Australia Ltd.